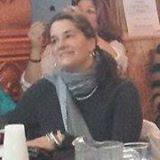 Jody Tosti – Community Connection
Hi, I'm Jody Tosti, Host of "Community Connection," a public affairs program that spotlights the work of local non-profits, community support services and volunteers, as well as the folks who help make St. Lawrence County and the North Country a unique place to live and grow. 
I started in radio 30 years ago in Newburgh, NY in the Hudson Valley and worked my way north after 7 years of being the News Director for Straus Communications in the cities of Hudson and Poughkeepsie. I moved to Potsdam in 1999, where I spent several years reporting and doing on-air work for North Country Public Radio.
After doing news here at the stations for a year following the death of our beloved news director, Scott Dosztan, I handed the reigns over to Brandon Amo and created "Community Connection," to feature the many groups or people that don't always get news coverage. 
I'm pleased to say that, "so far, so good" and I hope I've been able to share some of the important work being done in our North Country communities.