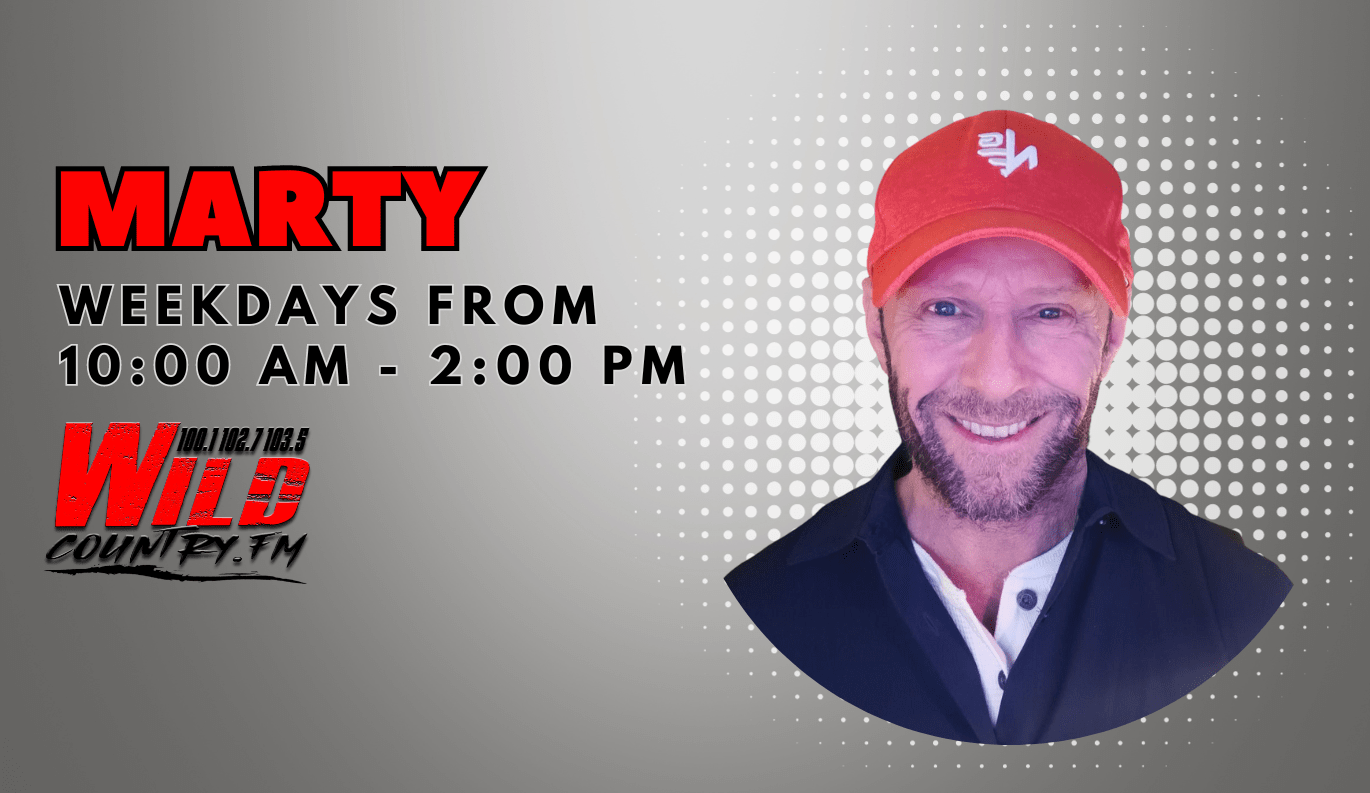 Get to know Marty!
-Radio aficionado
-Maniacal hockey player. Go Red Wings!
-Full time wannabe drummer, RIP Neil.
-Danny Carey you rock!
-Long desert Hwy, cool wind in my lack of hair "Don" RIP Glenn.
-Goodfellas, Breakin' Bad I can watch again and again.
Tune in and listen to Marty weekdays from 10:00-2:00pm on Wild Country 100.1, 102.7,103.5 or stream him live on our website!