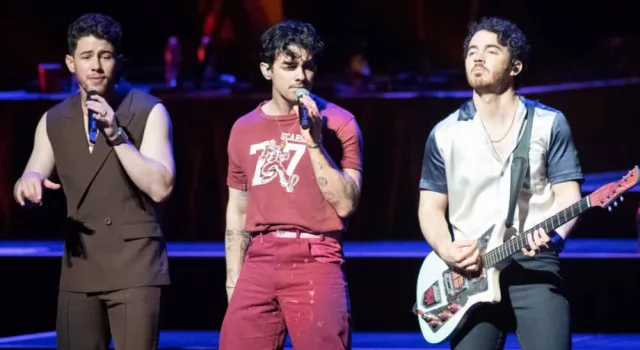 Jonas Brothers and Bailey Zimmerman have teamed up for their new single entitled "Strong Enough".
Said the Jonas Brothers of Bailey: "We're so excited to team up with Bailey for 'Strong Enough!' He's such a talented artist who's had an amazing year, so it's been a blast collaborating with him."
Zimmerman added: "I've been a fan of the Jonas Brothers for as long as I can remember. I literally grew up with them! It's been incredible to get to know Joe, Nick, and Kevin, and we've already shared some memories I'll never forget. The fact that they would ask me to be on a song still blows my mind. I hope y'all like it as much as I do!"
Take a listen to 'Strong Enough' – here.
Editorial credit: Geoffrey Clowes / Shutterstock.com