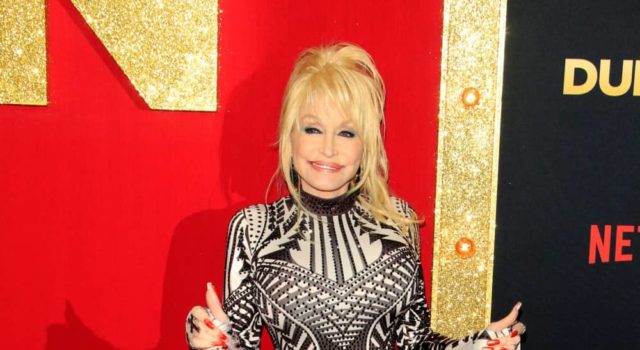 Dolly Parton is releasing 4 new baking mixes with Duncan Hines, hitting stores later this month. The new mixes are: buttermilk biscuits, cornbread, and two flavors of brownies inspired by Parton's family recipes. Parton said in a statement: "I knew Duncan Hines and I were bringing something special to the baking aisle when we launched our partnership last year, and I've been thrilled by the response."
The newest Duncan Hines' baking mixes will begin becoming available in grocery stores and mass retailers later this month.  'Dolly Parton's Buttermilk Biscuit Mix' and her 'Sweet Cornbread & Muffin Mix' will cost $3.29. The 'Fabulously Fudgy Brownie Mix' and 'Caramel Turtle Brownie Mix' will cost $3.49.  Also available will be a  limited-edition Dolly Parton's Baking Collection ($40) along with the mixes, a collectible "What Would Dolly Do?" tea towel, spatula and recipe cards.
Said Parton: "I'm really excited to launch more baking mixes steeped in my Southern roots, like cornbread and biscuits. I think folks are really going to like them and hope they'll bake up some special memories with family and friends."  Duncan Hines' limited edition Dolly Parton's Baking Collection goes on sale Feb. 8, 2023, while supplies last at shop.duncanhines.com.
Dolly Parton Launches Four New Duncan Hines Baking Mixes: 'I Think Folks Are Really Going To Like Them'
Editorial credit: Kathy Hutchins / Shutterstock.com