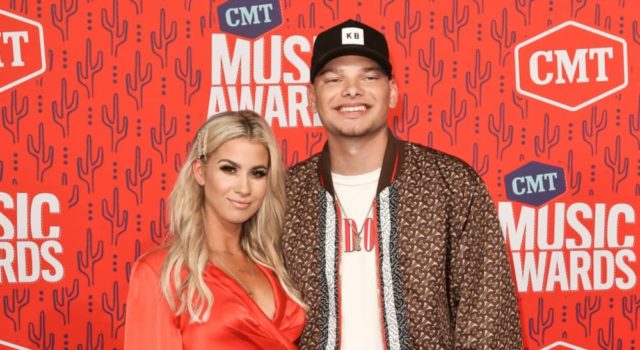 Kane Brown and his wife Katelyn Brown are sharing the music video for their duet, "Thank God."  Directed by Brown's longtime collaborator Alex Alvga and filmed in Hawaii, the clip follows the couple around as they explore the beautiful island together.  The video concludes with the couple embracing on a beach as the sun sets around them.
"Thank God" marks the first duet between the couple, but Katelyn is no stranger to making music — when she first met Kane, she was pursuing a career as a solo R&B/Pop singer.  However, Kane recently told Billboard: "She [Katelyn] doesn't want to be an artist — she just loves singing. She's always singing around the house and her voice is beautiful. We've been looking for songs and probably went through about five of them before we got this one from one of my writers at [publishing company] Verse 2 and it was supposed to be a solo song. We changed it to a duet, and she fell in love this song. Personally, I think it is the biggest song off the record."
"Thank God" appears on Brown's just-released third studio album, Different Man, which features 17 tracks including the chart-topping hits "Like I Love Country Music" and "One Mississippi."
Watch the video for "Thank God"- here.
To stream Different Man, head HERE.
Editorial credit: Debby Wong / Shutterstock.com